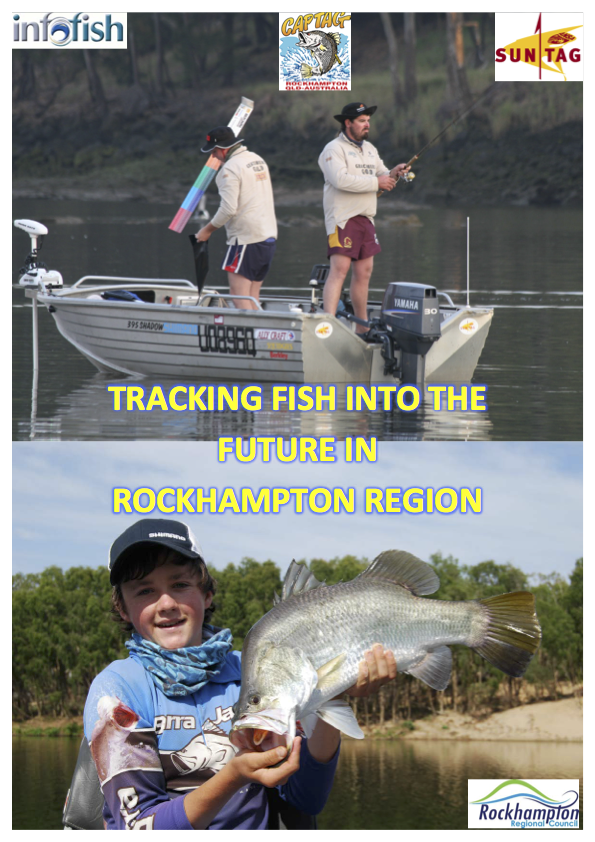 TRACKING FISH INTO THE FUTURE IN ROCKHAMPTON REGION
This project received assistance from Rockhampton Region Council's Community Assistance Program.
This report has been prepared by Infofish Australia for Captag.
May 2014.
Captag received a grant from the Rockhampton Regional Council to purchase tags for the "Tracking Fish into the Future" in the Rockhampton region.
Targets for the project were:
3,500 fish tagged in Rockhampton Region
Use of data in the Crystal Bowl Project
200 participants providing tag and recapture data
Timeframe was Nov 2012‐Mar 2014 (extended timeframe due to flooding the river in 2012 and 2013)