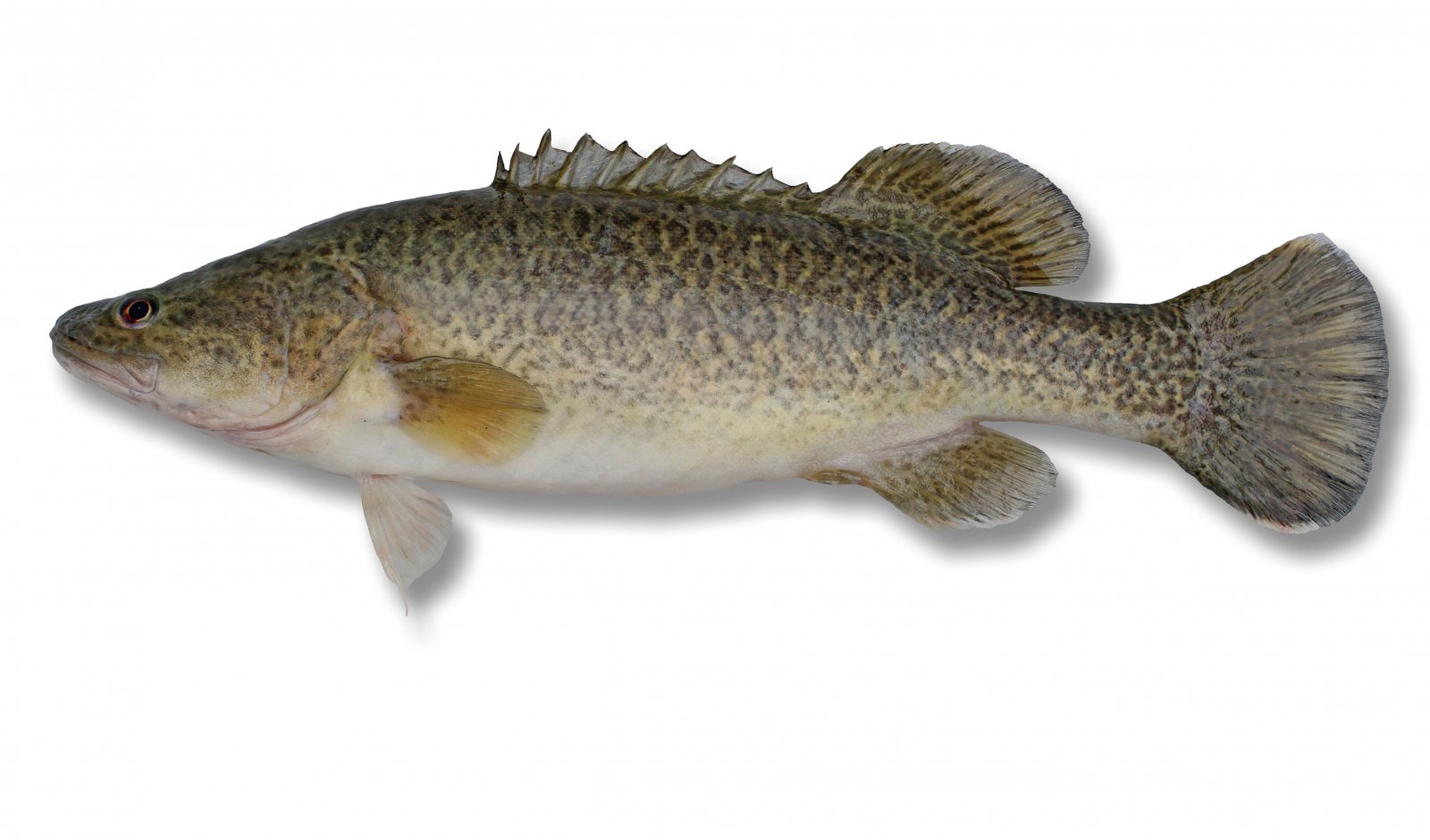 Murray cod are a large grouper-like fish with deep, elongated bodies that are round in cross section. They have a broad, scooped head, and a large mouth lined with pads of very small needle-like teeth. The jaws of the Murray cod are equal, or the lower jaw protrudes slightly.
The spiny dorsal fin of Murray cod is moderate to low in height and is partially separated by a notch from the high, rounded soft dorsal fin. Soft dorsal, anal and caudal (tail) fins are all large and rounded, and are dusky grey or black with distinct white edges. The large, rounded pectoral fins are usually similar in colour to the flanks. The pelvic fins are large and angular and set forward of the pectoral fins. The leading white-coloured rays on the pelvic fins split into two trailing white filaments, while the pelvic fins themselves are usually a translucent white or cream, tending toward opacity in large fish.
Murray cod are white to cream on their ventral (belly) surface. Their back and flanks are usually yellowish-green to green, overlain with heavy darker green, but occasionally brown or black, mottling. The effect is a marbled appearance sometimes reminiscent of a leopard's markings. Colouration is related to water clarity; colouration is intense in fish from clear water habitats. Small to medium sized Murray cod from clear water habitats often have striking and very distinct colouration. Very large fish tend towards a speckled grey-green colouration.